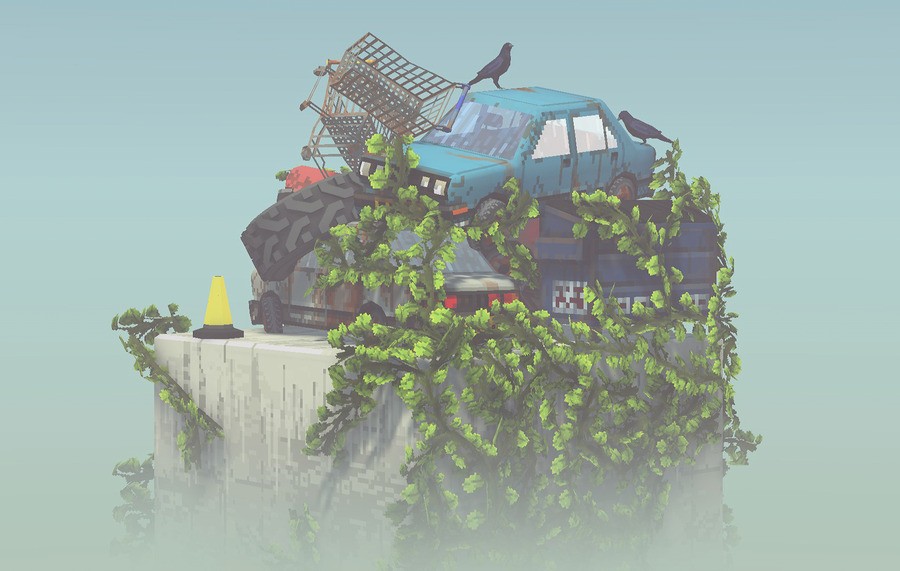 The Switch is home to quite a few charming games that encourage you to unwind and be creative, with Townscaper being a relatively recent example. Another title with a similar vibe and approach is on the way, in this case with a focus on combining decaying landscapes / dioramas with nature – Cloud Gardens will launch on 12th May, priced at £13.99 / $17.99 USD / €14.99 / ¥1840 SRP.
From developer Noio (with Coatsink publishing on Switch), it's a game that has received near-universal praise from players on Steam, and looks rather lovely in the trailer. A nice touch is that it does have a campaign, progression and goals, too, if you want more than a sandbox in which to create:
Dive into a relaxing sandbox mode with no goals, or take on a multi-chapter campaign where the task is to strike a balance between the natural and the manufactured. Adding objects will encourage lush vegetation to grow, but each object must be covered in foliage in order to proceed.
Cloud Gardens hovers somewhere in between a sandbox toy and a game with challenges. Partly a gardening simulator, partly a dystopian landscape builder, and partly a puzzle game that is both satisfying and without frustration. It is a relaxing experience that takes you from one scene to the next while encouraging creativity and coming up with your own solutions.
We rather like the look of it; let us know what you think, as always, in the comments.